Light Up Your Life with These Homes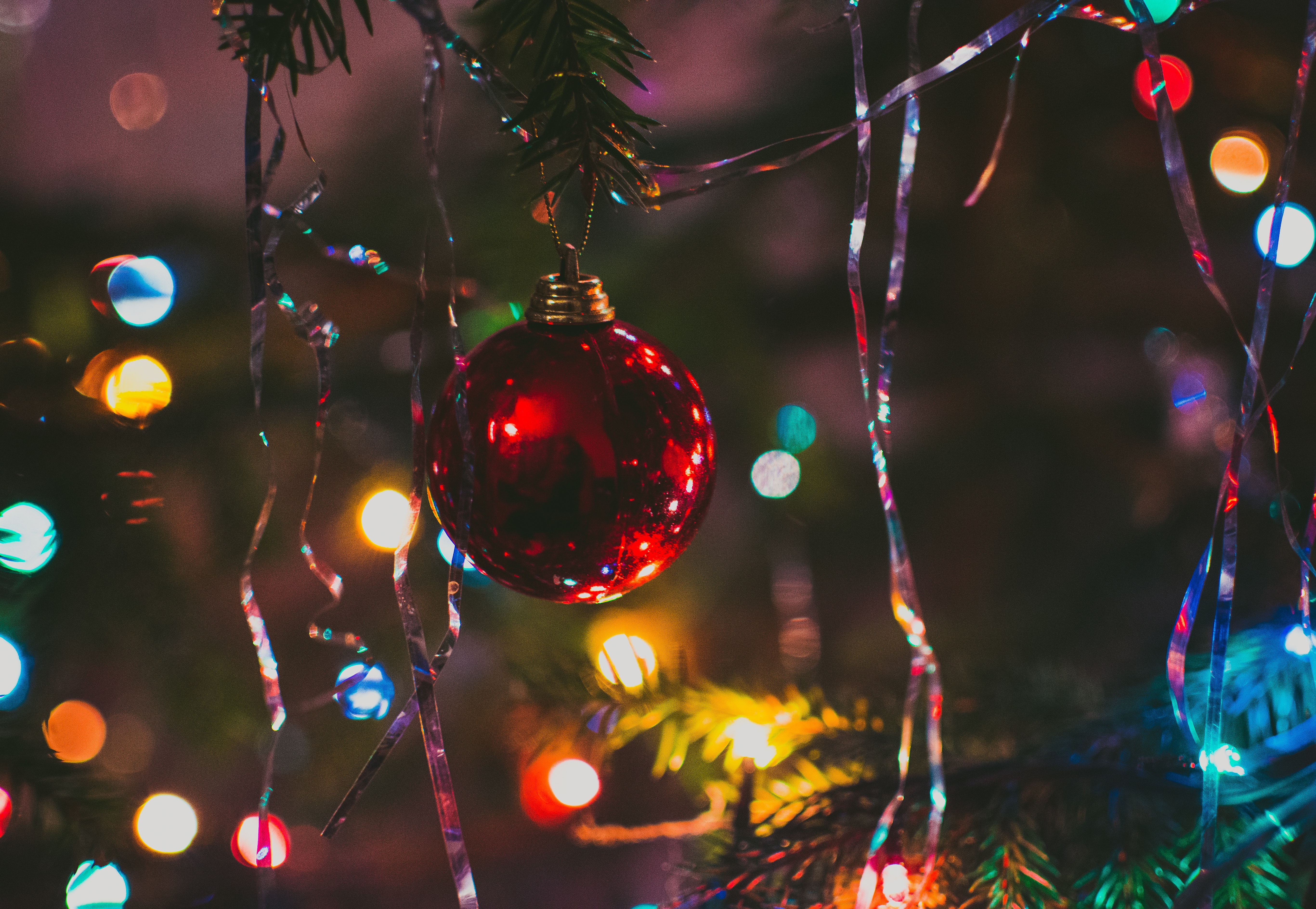 As Winter begins to set in, nothing sounds better than a cup of steaming hot chocolate. The outdoors are not very appealing during these long winters, so a beautiful home is key! From spacious yards to gorgeous architecture, luxurious ranches to affordable family homes, we have something for everyone. The snow is here to stay, so you better get cozy. No fireplace? Don't worry, these homes will warm your heart!
3407 South Street- 59,900 (Scott Barnes, 814-881-8889) Erie, PA
This beautiful home is located in the heart of Wesleyville. There isn't a more perfect first-time home than this one! Finances won't be a problem with this great deal. From a 1st-floor den to a cozy deck, what more could you ask for? The neutral color scheme will effortlessly complement any piece of furniture in a room. On sunny days, take advantage of the wide windows and cozy deck. Aside from the home itself, grocery stores and restaurants are only a few blocks away! The home is located in the desired Iroquois School District, within a quiet neighborhood. See it for yourself!
2757 E 28th Street- 94,900 (Russ Gray, 814-431-2965) Erie, PA
Love to live simple? This move-in ready ranch is perfect for eager buyers. Fully renovated and modernized, this Erie home is a must-see. A welcoming stone pathway leads to the blue-accented front door, and spacious front room. The stunning kitchen and minimalistic bathroom are just some of the key features of this home. Not enough space? Don't worry, there is also a large basement, perfect for storage. With McClelland Park only down the street, there's plenty of things to do on a nice warm day. Make sure to see this home in person!
150 Airport Street- 139,900 (Peter McNair, 814-602-1410) Corry, PA
This 2-story home is a must-see! It is located in the sirene Corry area. With a beautiful wooded yard, a porch, and a patio, this home is made for relaxation! The wooden cabinets and granite counters contrast the warm colors of the wall, creating a very welcoming environment. Some key features of the home include hardwood floors, a 2-car attached garage, 3 full baths, and 4 spacious bedrooms. Worried about storage? Closet space is plentiful in this home! Call today for a private showing of this wonderful home.
103 E Main Street- 149,900 (PJ Albrecht, 814-823-9273) North East, PA
New and improved! This freshly renovated 2-story home is located in North East. This cozy home includes a new furnace, hot water heater, and siding! From the slate blue exterior to the corian countertops, there's no doubt this home is pleasing to the eye! Love to cook? The semi open-concept home grants easy access and plenty of space in the kitchen. A brick fireplace is the highlight of the 1st floor living room. On the 2nd floor, a carpeted bedroom with an attached bathroom can be found. You don't want to miss this!
3536 Breezeway Drive- 219,900 (Eric Hammill, 814-580-8232) Erie, PA
Next is this amazing Millcreek home. With a gorgeous exterior, you are sure to fall in love with this home. We all know how frustrating sharing a bathroom can be, but with this home, there's no worry. Two bathrooms can be found, each with breathtaking stonework. The beautiful stone fireplace is perfect to fight the winter weather. Recent updates include a custom kitchen, siding, furnace, and new hardwood floors. Don't want to scrape snow off of your car every morning? Don't worry, there's also an attached garage! This home also includes five bedrooms, plenty of space for storage, and an additional kitchen on the lower level. What more could you need?
5593 Clinton Street- 269,000 (Dorothy Butala, 814-230-6683) Millcreek, PA
Privacy, space, and a charming exterior. This Millcreek home will take your breath away. A private backyard with a screened in porch and a heated pool is perfect for warm days. No sun? No problem. Choose between the hot tub or fireplace to get nice and cozy. The open-concept first floor provides more than enough space in the kitchen and living room. The master bedroom with a private bathroom can also be located on this floor, followed by 2 guest bedrooms. Love to entertain? The lower level is home to a one-of-a-kind bar, living room, and a full bathroom! The office space, gaming room, or personal gym, is perfect for days you want to stay home and focus. Visit your home-sweet-home today!
5048 Ellington Drive- 274,900 (Sarah O'Neill, 814-504-6191) Millcreek, PA
Where to start? This outstanding home can be found in Millcreek Township, in a peaceful neighborhood. The welcoming floor plan provides endless space for living. Beside the tall cathedral ceilings, the neutral paint creates a pleasant feel on the first floor. Love to spend time in the kitchen? This home is perfect for you! With several windows and access to the deck, sunlight is constantly pouring into the room. There's also space on the two tier deck for furniture, perfect for morning coffee or evening entertainment. Moving on to the finished basement, you have the freedom to decorate and organize in any way imaginable. Our agents recommend transforming it into a bar, a den, an extra bedroom, or even a home theatre! Still can't visualize this home? Take the Virtual Tour now!
5204 Evans Road- 384,900 (Steph Montgomery, 814-636-0436) Erie, PA
You've never seen a house like this one! Being one of our most unique homes on the market, it is perfect for art lovers and connoisseurs alike. Each room has a striking amount of character that allows creativity and inspiration to flow freely. As far as the most unique of the rooms, the open-concept kitchen takes the gold. From all wooden cabinets to a wall of windows. Out of the 5 bedrooms, the second-floor master suite has a deck overlooking the in-ground pool. Need room for guests? The detached suite includes two bedrooms, perfect for in-laws. Want something new and different? Make an appointment to visit your dream home today!
180 Lake Haven Court- 549,900 (Jake Scheloske, 814-449-7973) Erie, PA
Prepare to fall in love with this Harborcreek home. This home is located in a lakefront community and features architecture like no other. Arches, bricks, high ceilings, oh my! Following the large driveway, you are met with an attached three-car heated garage. Many trees are already growing, but there's still plenty of room for a garden or even a pond! With the spacious yard and sprinkler system, this home is perfect for landscaping. Inside, you are met with shiny hardwood floors leading to a private library. 2 of the 4 bedrooms are master suites, each with an attached bathroom and walk-in closet. This home is of course completed with a first-floor home theatre. Other amazing features are 3 climate zones, a whole home generator and a Viking-style stove. Don't have time to schedule a showing, take a Virtual Tour of this modern home anytime!
298 Niagara Pointe Drive- 595,000 (Susan Dey, 814-240-9209) Erie, PA
Last, but certainly not least, is this home found in one of Erie's only gated communities. As you enter, you are met with a double staircase leading to the second floor. Can't do stairs? This home has an elevator, making it fully handicap accessible! Out of the four bedrooms, one can easily be converted into whatever your heart desires. The first floor living room is exceptionally big, with direct access to the backyard porch. There are so many amazing features- from the modernesque construction of the roof to the spiraling metal staircase to the deck. The second floor consists of an open bridge, living room, home office, and more! If you love to enjoy the sunshine, you're in for a treat. A dramatic wall of windows allows the natural light to flood into the whole house, with many other windows throughout the house, as well. With an open and flexible floorplan, creativity can run wild with decorations and arrangements. This home is a must see!
We want to help you find the place you can call home for the holidays! Call us at 814-459-9400 to talk to one of our amazing, qualified agents or visit us online at www.tryagresti.com. We would love to help you with all your Real Estate needs!
From our Agresti family to yours, Merry Christmas & Happy New Year!