Recipe for Success- Sell Your Home By Thanksgiving!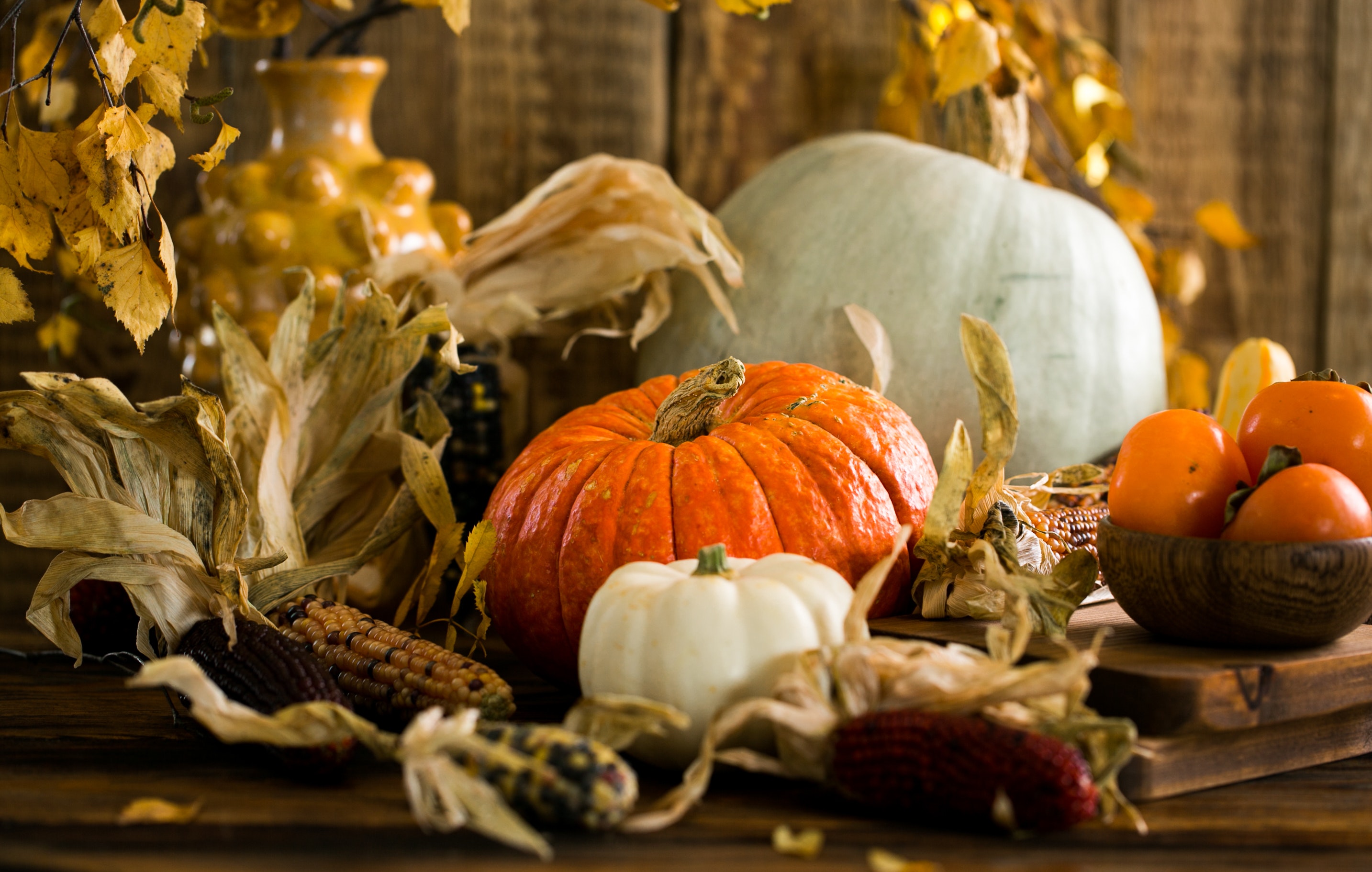 With winter right around the corner, there's no better time to get your house on the market. The stress and worries of selling your home shouldn't ruin your holiday spirit, or appetite. Cleaning and home renovations on top of planning Thanksgiving dinner is a lot to have on your plate. And although selling a house can seem overwhelming, we are here to help. With these helpful tips, your house will be market-ready in no time.
1. Declutter- Presentation is a major factor in selling a house, so decluttering your home is one of the biggest steps to being successful. Our agents recommend making sure both the interior and exterior of the property are debris-free.This includes moving toys and gardening tools to a better location. HGTV also recommends installing shelves or hooks to store loose items in your bathrooms and kitchen. An organized home creates a more open and spacious feel for possible buyers. Donating unused clothes, toys, or kitchenware are a few ways to create more room in your home. By eliminating clutter, the home becomes much more appealing and welcoming to potential buyers.
2. Landscaping- A first impression is formed before entering the home, so it's no surprise landscaping falls on the list. Raking fallen leaves and mowing the lawn are the top recommendations from our agents to improve the curb appeal of any home. A well-maintained yard stands out to buyers. An article from Forbes also suggests investing in new greenery. A flower trough can sell as low as $14.99, but add so much more to a home. Another piece of advice is to power-wash sidewalks and driveways. A clean and green yard is a great selling point for any property.
3. Repairs- Repairs can be costly, but necessary to selling a home. But don't worry, we have simple tips to help improve your home. Whether it be a broken fence or loose siding, buyers will notice. It is best to invest time in repairing the exterior of your home, instead of losing out on potential buyers. Another easy task our agents suggest to improve your home is a new coat of paint. A fresh coat of neutral paint does wonders, giving you a lot of bang for your buck. Painting the basement walls and floors, and drylocking (if necessary) also improves the likelihood of selling your home. Cracked and chipped paint is not a good look on any home, so make sure your walls are in good condition. HGTV also advises to check anything from faucets to garage doors for functionality. Even a broken doorknob can drive prices down, so don't forget to repair them. Pre-sale inspections can help identify problems you missed, and give you more time to resolve them before diving into the market. Replacing hardwood floors, outdated light fixtures, and damaged window glass are all great ways to raise the value of your home.
4. Odors- Smells can have a big influence on a buyer. Our agents highly recommend cleaning or replacing your carpets before selling a home. If you smoke or have pets, a fresh carpet will do wonders for eliminating bad odors. Don't jump right into spraying perfume because it can actually make the smell worse, instead eliminate the odor first. Since heavy-duty steam cleaners can be expense, we have a helpful tip, baking soda. Sprinkle some on any fabric that may have absorbed some bad odor for 15 minutes, then vacuum it up. This will leave you with fresh-smelling furniture. Don't have baking soda? Fill a spray bottle half with water and half with white vinegar, then spray around the house to eliminate odors. Keep in mind the vinegar smell takes about a day to fully disappear. After the odor is neutralized, there are many options to create a pleasant aroma. Baking cookies, lighting a candle, or plugging in an oil diffuser are all great ways to create an inviting scent for an open house.
5. Inviting Front Door- When selling a home, an inviting and friendly feel is a major key. The front door is the entrance into the home, and needs to set the right feel. HGTV highly recommends sticking to cool and neutral colors. Bright colors can be harsh and overwhelming to the eye, so stick to more light and earthy colors. If you want to take a risk, make sure the color compliments the rest of the home. Aside from color, style and design are important. A door that allows natural light to flood in creates a welcoming feel to any home. Wood doors create a very homey feel, while full glass doors promote a more modern design. Make sure the doorknobs and locks are functional, as well. If the front door is not in good condition, it can deter buyers from your home.
6. Depersonalize- This may be the hardest step for some sellers as most people become attached to their homes and all the memories they created while living there. Although it is a bit emotional, it's so important to depersonalize your home especially before taking photos that will be posted online. A blank slate allows potential buyers to picture what the house will look like with their own personal belongings and style added. Remove items such as family photos, trophies, toys, and sporting goods. You should also pack up any "collections" such as dolls, cards, figurines, bottle caps, dishes, etc. that can make the house appear cluttered and distract buyers from paying attention to the room itself. Collectables also look overwhelming in pictures and may cause buyers to overlook your property. Lastly, you should remove any items that could be considered controversial or politically incorrect as you never know what may discourage a potential buyer.
7. Staging Your Home- The decor and furniture in a home can influence a potential buyer. It is important to be strategic in the way your home is arranged. It is recommended by Trulia that you move furniture away from the walls in rooms you want to have a more intimate and personal feel. The close and cozy arrangement of furniture promotes chatting amongst family and friends. Little additions like a flower vase or fresh fruit are also great finishing touches to add when a buyer is on their way to view your home. Lighting is everything in staging a home. Try to brighten each room by allowing natural light to come in, along with artificial light. An accent lamp or under-cabinet lighting can brighten and improve any room. Instead of spending hundreds of dollars on new cabinets, just renew the doors for an easy and budget-friendly improvement. Don't forget to put fresh and neutral bedding on your furniture!
8. Natural Light- Lighting is a key element when selling a home. Natural light instantly brightens any room, so it is important to open curtains and blinds before any pictures or showings. A room can feel much more refreshing and invigorating when natural light is flooding in. On the other hand, a dimly-lit room can feel heavy and displeasing. Rooms such as the living room or kitchen should have lots of light present. Natural light can also save you money on your next electric bill.
9. Organize Your Home- Although it may seem repetitive, organization is key. Whether you have a large or small home, maximizing space will always add appeal. HGTV suggests organizing closets and drawers first. This promotes a more open and inviting feel for the potential buyers. The more storage space, the better. By organizing clothes, shoes, and accessories, it gives buyers an easier way to imagine living there. Don't forget cabinets, pantries, or garages, either!
10. Look Through the Eyes of Your Buyer- Once all of the cleaning, organizing and staging is completed, go through the house room by room and try to look at each one as if you are a potential buyer. Try to remain objective and see where improvements need to be made. Adjust furniture to fit the room more appropriately and rearrange plants and other decorations as needed to make the house look as large as possible, while still keeping that homey feeling.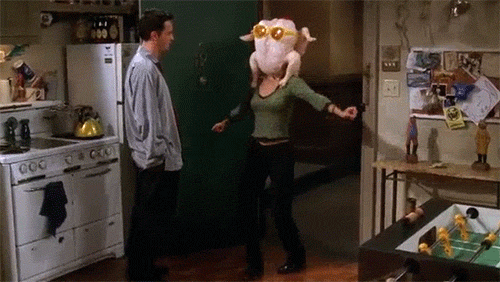 Selling a house is no easy feat, but these tips will take away some stress. Take this advice and show the world the best version of your home possible. The effort you put into selling your home will directly affect the response you receive from buyers. Try these tips and your home will be sold just in time for Thanksgiving dinner. Still unsure? Visit our Seller Resources page, give one of our agents a call at 814-459-9400 or visit us online at www.tryagresti.com and we will be glad to help!